Learn more about who we are; we are CBC
CBC Oil & Gas consists of experienced and educated consultants who have successful track records in the oil & gas industry both in The Middle East and Europe combined with an intelligent approach to business strategy.
CBC's internal and external network is comprised of specialists from a multitude of fields of expertise enabling the business ties between European and companies in The Middle East as well as delivering solid post deal services to assist and support project execution in Upstream and Downstream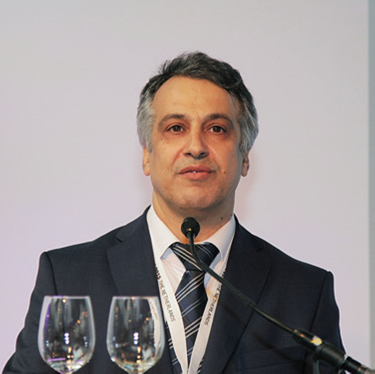 Farshid Moghaddam
Director & Senior Consultant
Farshid is an Electrical engineer with a masters degree in physics from Iran Science & Technology University with more than 20 years experience in oil & gas in Iran, Malaysia , UAE and The Netherlands holding the position of commercial director / procurement manager for mega EPC projects. Farshid worked both in upstream and downstream projects. He has an excellent knowledge of suppliers and vendors for oil and gas projects and is an expert in Supply Chain management. Farshid is a hard worker, result oriented and a good solution finder.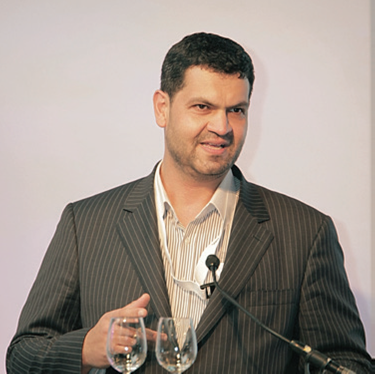 Morteza Mohammadi
Business Development Director & Senior consultant
Business Development Director and Senior consultant Commercial lawyer with master degrees in both International commercial law and an MBA from Norwich law school in UK and The Hague University in the Netherlands. Morteza worked for approximately 20 years in the oil and gas industry in both Iran and The Netherlands. He started his career as a paralegal in his father's law office working on Iranian and European financing contracts, after which he worked as a commercial manager for one of Iran's leading EPC companies for 14 years. He also has successfully fulfilled the role of project manager on a mega oil refinery project. His most recent post in The Netherlands was that of Contract Engineer at Allseas. Morteza's field of expertise is contract and commercial law, project management, strategy management, business modelling in Iran and business strategy.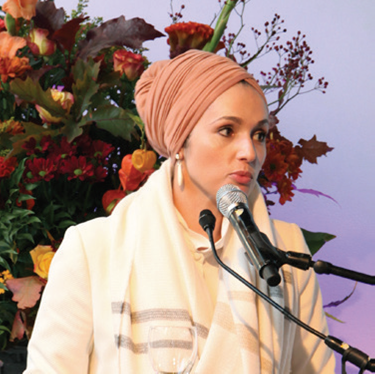 Safiyeh Salehi Mobarakeh
Consultant
After obtaining her degree in International Business and Management, Safiyeh joined a globally renowned urban design and landscape architecture firm, West 8. Later she was asked to join The Office for Metropolitan Architecture (O.M.A. – founded by Rem Koolhaas), which is considered the world's leading innovative, renowned design firm practicing Architecture, Urbanism & Cultural Analysis. Here Safiyeh held the position of Global Business Development Manager and Contract Manager. She recently joined CBC Oil & Gas as a consultant, which allows her to combine her cultural background as well as her acquired business acumen in the pursuit of enhancing business ties between the two parts of the world she considers home. Safiyeh is an excellent communicator and speaks multiple languages amongst which Dutch, English, Farsi, Spanish, and basic Arabic, French and German.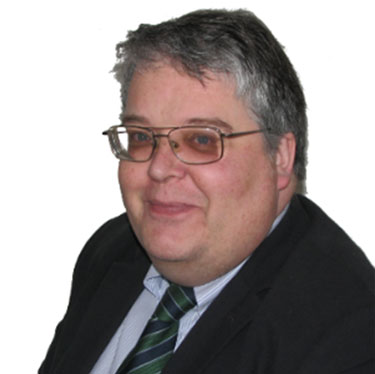 Steven Hawtin
E&P Data Management Consultant
He created the techniques and developed the tools Schlumberger applies to document client's "enterprise data architecture". Employed those data analysis tools to assess and improve business activities in more than 20 major oil companies. Focused on data flows, critical issues, and suggested suitable key improvement projects to improve data quality, implement data governance and rationalise data. Author of the book "The Management of Oil Industry Exploration & Production Data" (details and supporting material at http://dm4ep.com/). This book explains how to coordinate the range of skills required to improve technical data handling.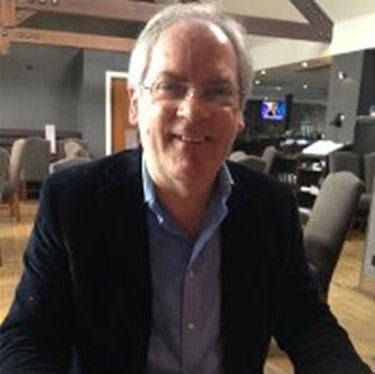 John Symons
Upstream Economic Modeling and Evaluation
John has worked in BP's corporate downstream and in Shell's UK upstream division. Upstream economic evaluation included UK North Sea license block exchanges, pipeline tariffs, polymer flooding, evaluating broad UK offshore exploration provinces, capital projects in mature fields, annual budget exercises, contractual arrangements for marine support vessels and the hire of drilling equipment, and due diligence and valuation for the potential purchase of mature fields. As a BP sponsored student John also worked in a petrochemical plant, a refinery and a research laboratory and following 30 weeks of Shell's residential petroleum engineering training he spent 18 months as a well site petroleum/operations engineer in the UK sector of the North Sea.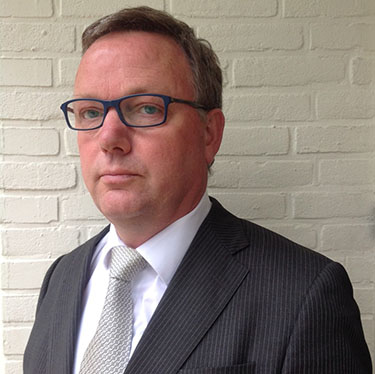 Epeüs Nicolaas ("Peter") Veenhof
E&P Management Consulting Partner
Epeüs Nicolaas (Peter) Veenhof worked for Shell from 1985-1998 in the UK, Turkey, the Netherlands and Malaysia in technical roles. End 1998 Peter joined Clyde Petroleum in the Netherlands where he became Exploration & New Ventures Manager. After Clyde was acquired by Wintershall Noordzee Peter continued as Exploration Manager for the Netherlands, Denmark and the UK; in this role he set-up and ran a large (40+) department. In 2007 he joined Dyas where Peter worked as New Ventures and Commercial Manager and was Managing Director for four years. After a number of large transactions for Dyas, Peter ran an "enlarged Dyas" and built the present organisation. End 2014 Peter formed 100% owned Nail Petroleum and switched to consulting.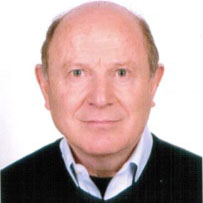 Anthony Boyle
Drilling Manager
Tony with over 34 years experience in Drilling Industry in the positions of supervisory drilling, drilling rig manager, marine and HSE roles, tool-pusher, HSE Advisor has worked in Transocean Company for many years in different part of the world including the Middle East (Qatar, Bahrain) , Malaysia, Vietnam, Indonesia, UK, Italy and Singapore. Recently Tony has worked in Persian Gulf- Iran on Offshore Rig too. He has many international certificates in (OIM) USCG, MODU, (MEM) Certification (OPITO approved), (PIC) Certification (OPITO approved), Level 4 (IWCF), Comprehensive Stability Certification, (FOET) Certification (OPITO approved), Advanced Fire Fighting for Ship Officers – STCW 95.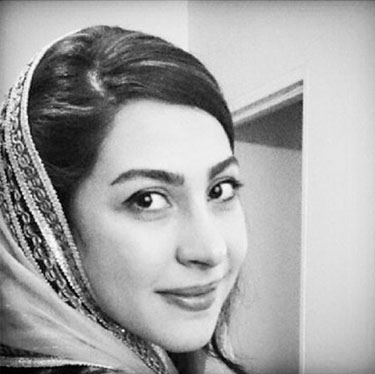 Razieh Tavallaei
Junior Consultant
She received her master's degree in project and construction management from Shahid Beheshti University where She got her bachelor degree in architecture engineering. Throughouth her study she was known as the talented student and finished her master academic courses as the first student among her classmates and is awarded the privilege to enter the PhD program as an elite student without any entrance examinations. She nowadays is working in CBC Oil and Gas Company as the junior consultant and she does Due Diligence services and workshop management.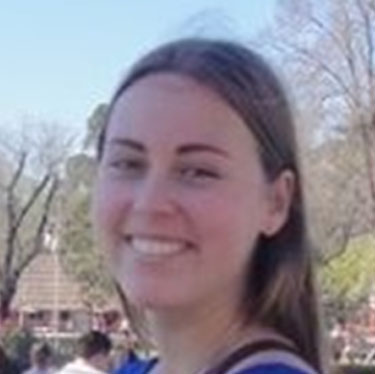 Lisa Compter
Hague office administrator
She graduated in the area-study Latin American Studies at the University of Leiden, in this period She has also studied abroad in Santiago de Chile, capital of Chile, at the university Diego Portales where she continued her studies.
She also finished a minor in European Union Studies and therefore familiar with the framework, institutions, policy, basic law and economy of the European Union. She speaks multiple languages: Dutch, English and Spanish. She manages the agenda and she is in charge of the general and financial administration of the Dutch office.
CBC is conveniently located both in The Hague; The Netherlands' political capital, in between Rotterdam and Amsterdam and active in The Middle East. Both locations are fully equipped with experienced team members, ready to assist you in effectively doing business among those locations.
Whether in The Hague and other locations; we are always pleased to welcome you to discuss your company's potential in the vast Oil&Gas market of The Middle East.
Are you considering (re) entering The Middle East market? CBC Oil&Gas is your trusted partner, ensuring a smooth entry and solid establishment.
CBC de-stresses its clients by continuously providing professional and hands-on support throughout the project lifecycle.